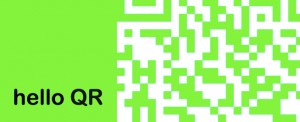 Our feature today might be mostly for hardcore geeks or anyone fascinated with geek culture. So beware cool cats–this might overload your nerd-o-meter.
For those still with me, QR code is a two-dimensional barcode created by Japanese corporation Denso-Wave in 1994. The QR comes from "quick response," as the creator intended the code to allow its contents to be read at high speed.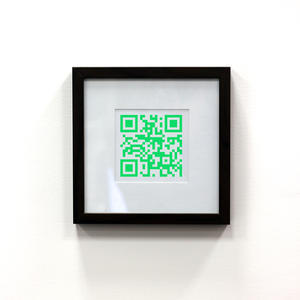 The code itself looks like a close-up of pixels on a computer screen, arranged in a specific pattern and may remind you of an old Atari game. The arrangement of the "pixels" contain information that can be decoded.
Which brings us to the QR Code Show. This promises to be a playful and interactive event highlighting this QR code. The arrangement of the code itself has aesthetic value, of course, but it has also been used by companies to store inventory information.
So what does that mean in regard to this show? It means that smart phone users can download apps that read QR code and use their phones to "read" the artwork. These pieces of code will direct you to web URL's where you can find original artwork, music, videos and other creative works that you can keep and share with others.
The show runs daily through July 29th at the Pink Hobo Geek Art Gallery, 507 E Hennepin Avenue in Minneapolis. Admission is free and refreshments are provided. The gallery doesn't have regular hours, but someone is there usually from 11 a.m. to 7 p.m. weekdays. Call in advance, (612) 216-3924, to make sure someone is there, but Pink Hobo is NOT open weekends.
Visit Pink Hobo Geek Art Gallery online for information about the gallery, artists and upcoming shows.